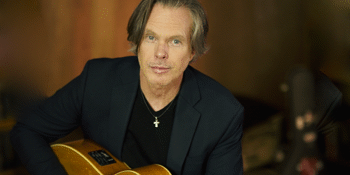 Pushworth presents
Rick Price
The Newport Hotel (Fremantle, WA)
Thursday, 24 October 2019 7:30 pm
Rick, resides in Nashville, and returns to his roots on the 'Heaven Knows' Album cover-to-cover tour in solo acoustic mode. Rick tours Australia twice a year and in 2018 his 'Heaven Knows' cover-to-cover' shows were so successful he returns to some venues by popular demand and takes the tour to regions he has had a long hiatus from including Western Australia, Far North Queensland and Wollongong. Rick's only Sydney show will be at the prestigious Seymour Centre for an intimate night at the Sound Lounge.
Rick Price smashed the ARIA charts with hit singles, 'What's Wrong With That Girl', 'Not A Day Goes By', 'A House Divided', 'Walk Away Renee' and 'Heaven Knows' back in the '90's. 'Heaven Knows' was first released through Sony Music in July 1992. The Album peaked at #3 in Australia and spent 23 weeks in the ARIA Top 40 charts. The second single and title track 'Heaven Knows' charted across Europe and Asia and won the APRA 'Song Of The Year' Award.
"Very excited to be returning to Australia once again to play some shows and catch up with all my friends. This time I'll be heading to Far North QLD, which is going to be amazing. It's been a long while since I've been in that incredible part of the world. I remember some of my first shows I played there as an 18yr old! I'm also super excited to be seeing all my pals in WA. Yah!!! We've been hanging out to catch up, as I haven't been able to make it across there on the last couple tours. Can't wait! It's going to be awesome! See you soon Australia!" Rick P

Please email functions@thenewport.com if you have purchased individual dinner and show tickets and wish to be seated with friends.